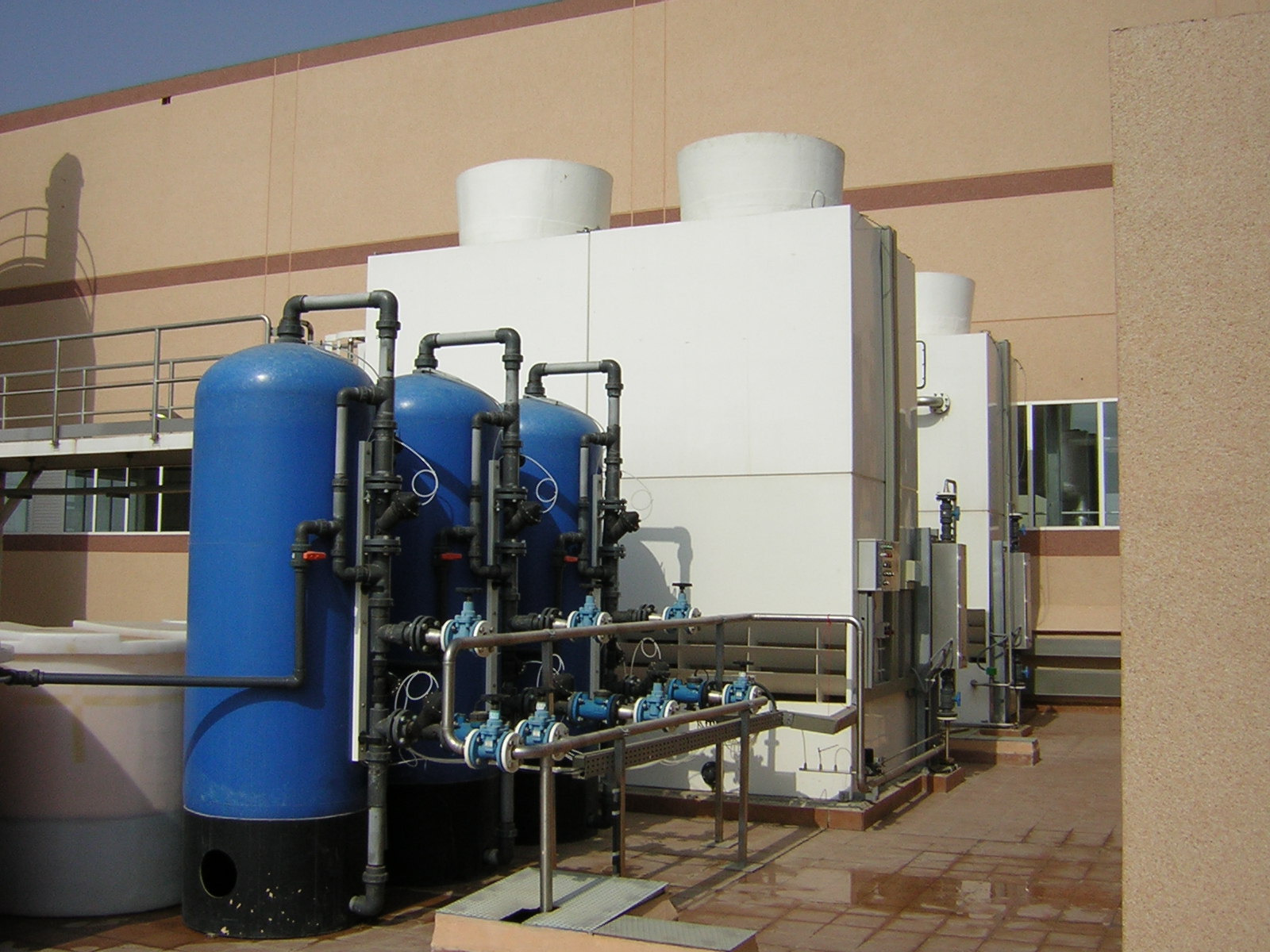 Evaporative System
SYSTEM PHILOSOPHY

When a water stream is in contact with air, a spontaneous proces of evaporation occurs.
This proces is known as adiabatic water evaporation, and it is the process in charge of the evaporation of the retained water in a interface nucleus.
The phenomenon can show it self in clean water or water wich contains solids ( dissolved or in suspension ), as these don't impede water from evaporating.
EVAPORATION PAD

A interface nucleus or evaporation pad is a group of surfaces built in the shape of a block
A pad with theese features, kept wet and exposed to a natural or artificial wind is the equivalent to a pond surface separated from the submerged liquid mass.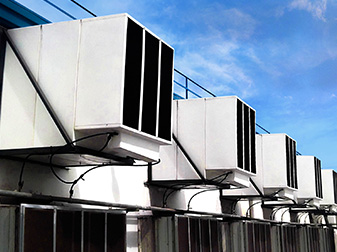 System Phylosofhy
The parameters who steer the evaporation rhythm are:
Air temperatura and relative humidity.
Wind speed, wich involves the water molecule evacuation rate.
The length of contact surface between air and water.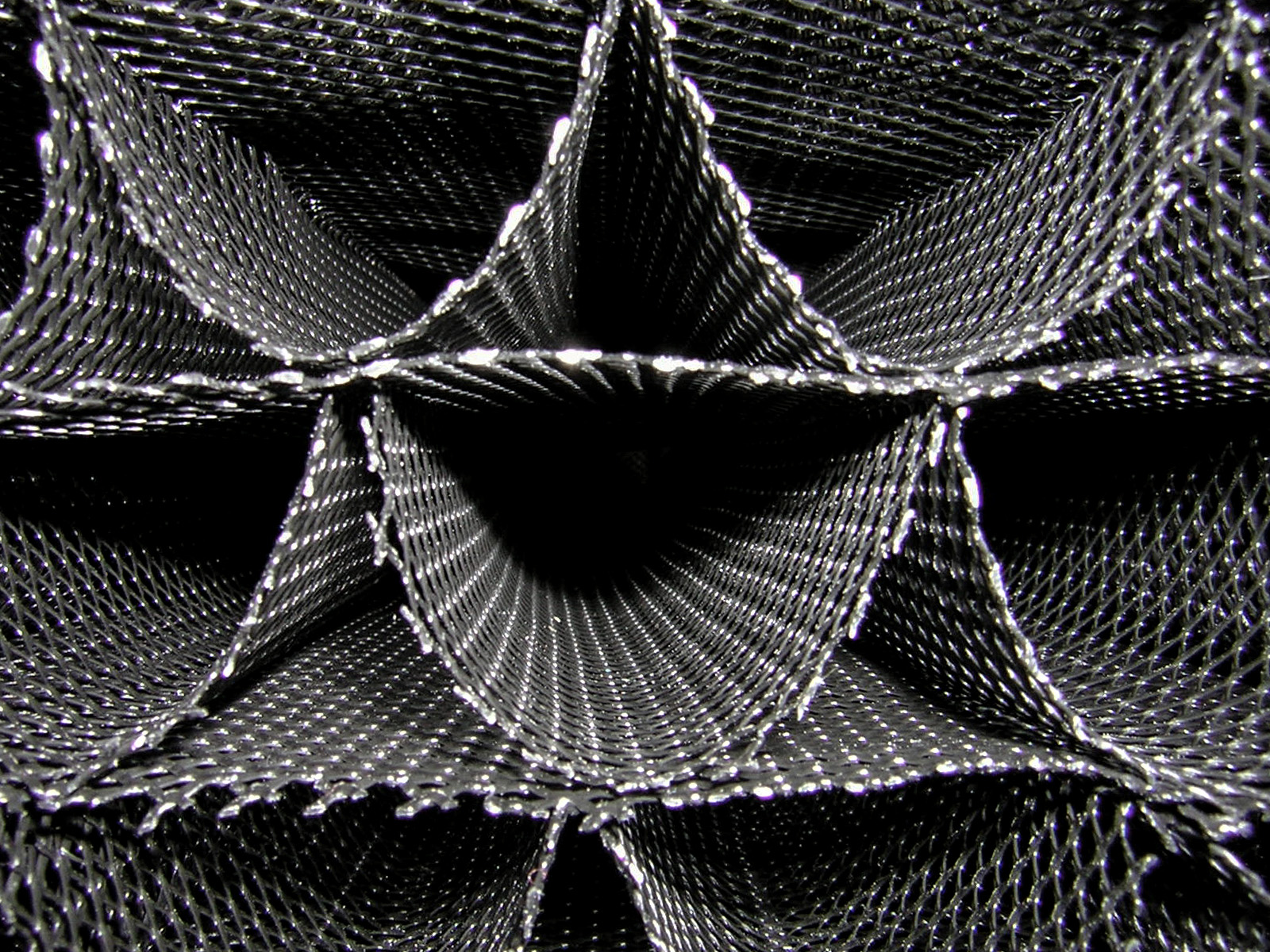 Evaporation pad
The optimal pad for evaporating liquids should combine the following features:

Low loss of aerodynamic coefficient presure, to assure optimal air renovation rates with the minimal mechanical action or with the simple effect of the wind's dynamic action.
Water support surfaces with a reticular structure to provide a high water retention capacity.
Large straight interspaces between the surfaces to impede retention of dregs and ease cleanup.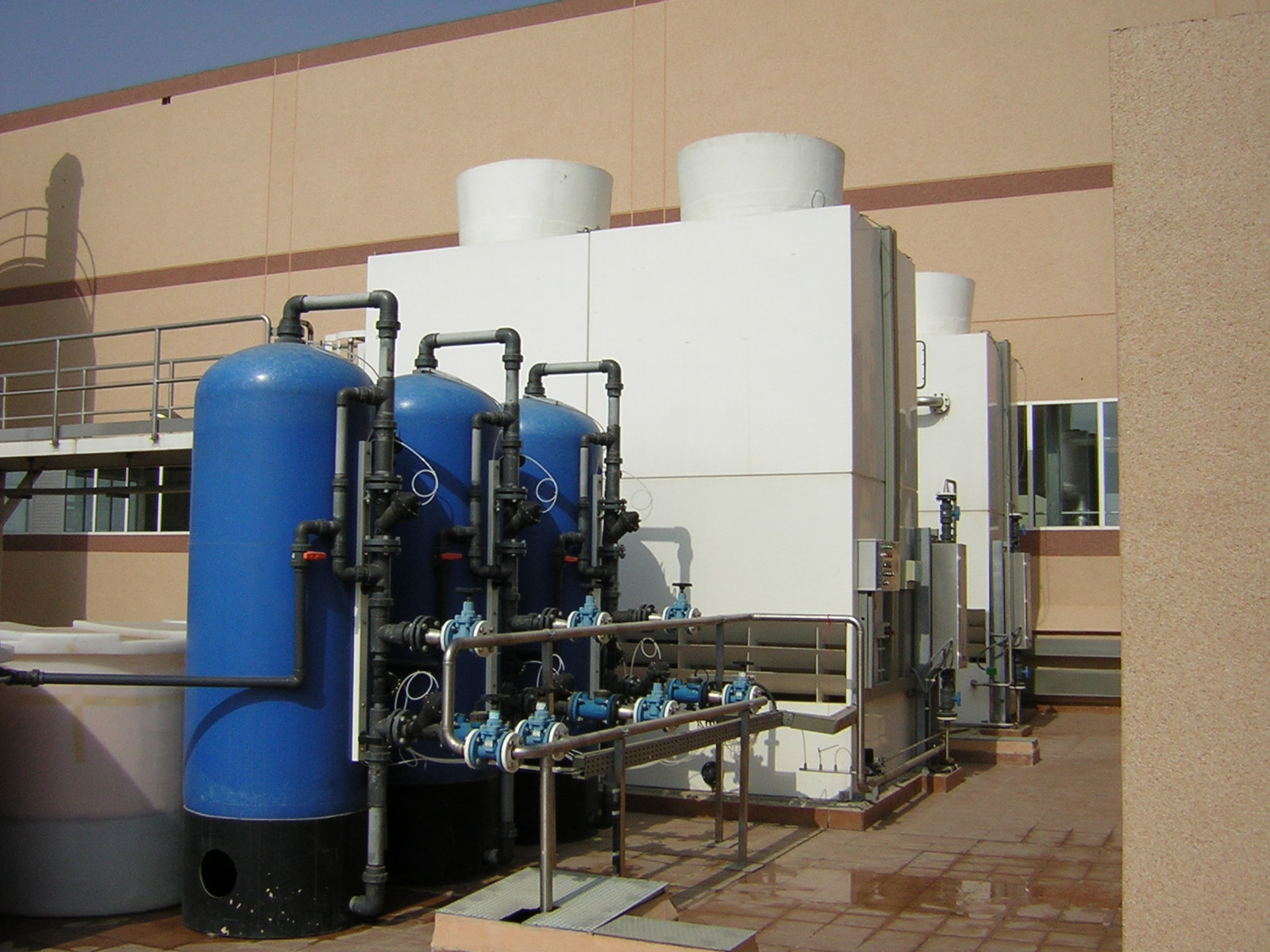 Main Aplications
When air gets in contact with water, part of this water evaporates, this process cools the air. The use of the effect of evaporative refrigeration of the air is a technique wich allows the refrigeration of compounds. EVAPORATIVE REFRIGERATION
When air comes in contact with hot water, part of this water evaporates, transferring heat from the hot water flow to the atmosphere. COOLING TOWWERS..